Skip to main content
Loving Life with the Enneagram: Enneagram Journeying: with Wings and Arrows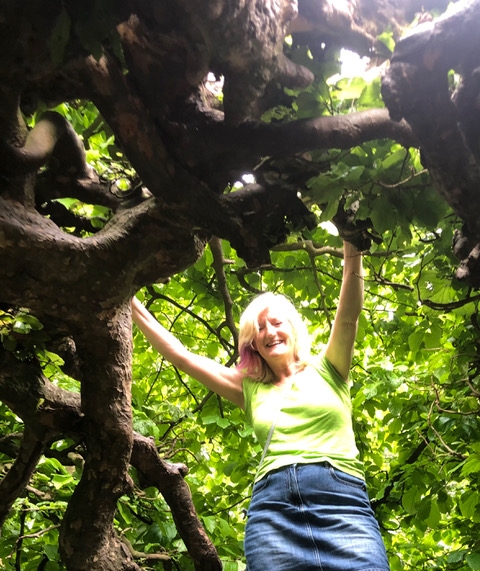 18 Oct 2022 to 20 Oct 2022 10:00 - 16:30
Tuesday 18 October - Thursday 20 October
Please arrive by 10am, course ends with lunch
R - £365 NR - £265
Course Code - R2722
Loving Life with the Enneagram
Enneagram Journeying: with Wings and Arrows
Part 2 Series: Going Deeper with The Enneagram
In this workshop exploring Wings and Arrows will be a key feature, grounded in the Enneagram's three centres and the connection between them.  How do they work? How do they affect us?  How can they be used more consciously?  The Enneagram is not about 'boxing' or fixing people. It's a dynamic system encouraging movement and change. It's about actually enabling movement, so we're more fully in the flow of life: becoming more conscious, identifying where we're resisting and discovering how to move through.  Wings and Arrows are the vital to the energy patterns of movement here. Discovering how they operate in your own make up can be transformational.
Wings and Arrows are powerful resources in everyday life and over time. They enable us to extend our range and capability, reaching beyond our home point/type and are vital to our growth path.  They are vital also to a many-layered sense of connection and interconnection.
Our sense of identity also plays its part, as we increasingly wake up to who we are and how we deal with life. It involves recognising our story and finding ways to take it in new directions.  
With curiosity, warmth and compassion this workshop provides an opportunity to: 
Experience the Enneagram

and each point as a key to deeper connection 

See yourself more clearly than ever before

, with compassion and clarity; your essential qualities, gifts, habits, patterns

Gain more awareness of your Wing points

and what they bring

Experience your Arrow points,

their power and significance in your life

Experience the energy flow,

growth and transformation that emerges when we walk the lines, moving to Wings and Arrows

. 
Feel more vibrant and alive

by sensing your life force (and how you may contract against it) 

Experience movement and flow

, within the symbol, in your own life and the wider circles of life, where we belong.

 
Stand firmly in your own space, grounded and secure, yet ready and able to move