Skip to main content
Help us to keep Ammerdown welcoming and friendly. Volunteer in the garden or the library, welcoming our guests, with administration tasks, chatting to our guests. If you would like to join the Ammerdown Volunteers, please complete this form  and we will be in touch with you!
Join our Ammerdown Friends
The Ammerdown Friends support the work of Ammerdown both prayerfully and financially.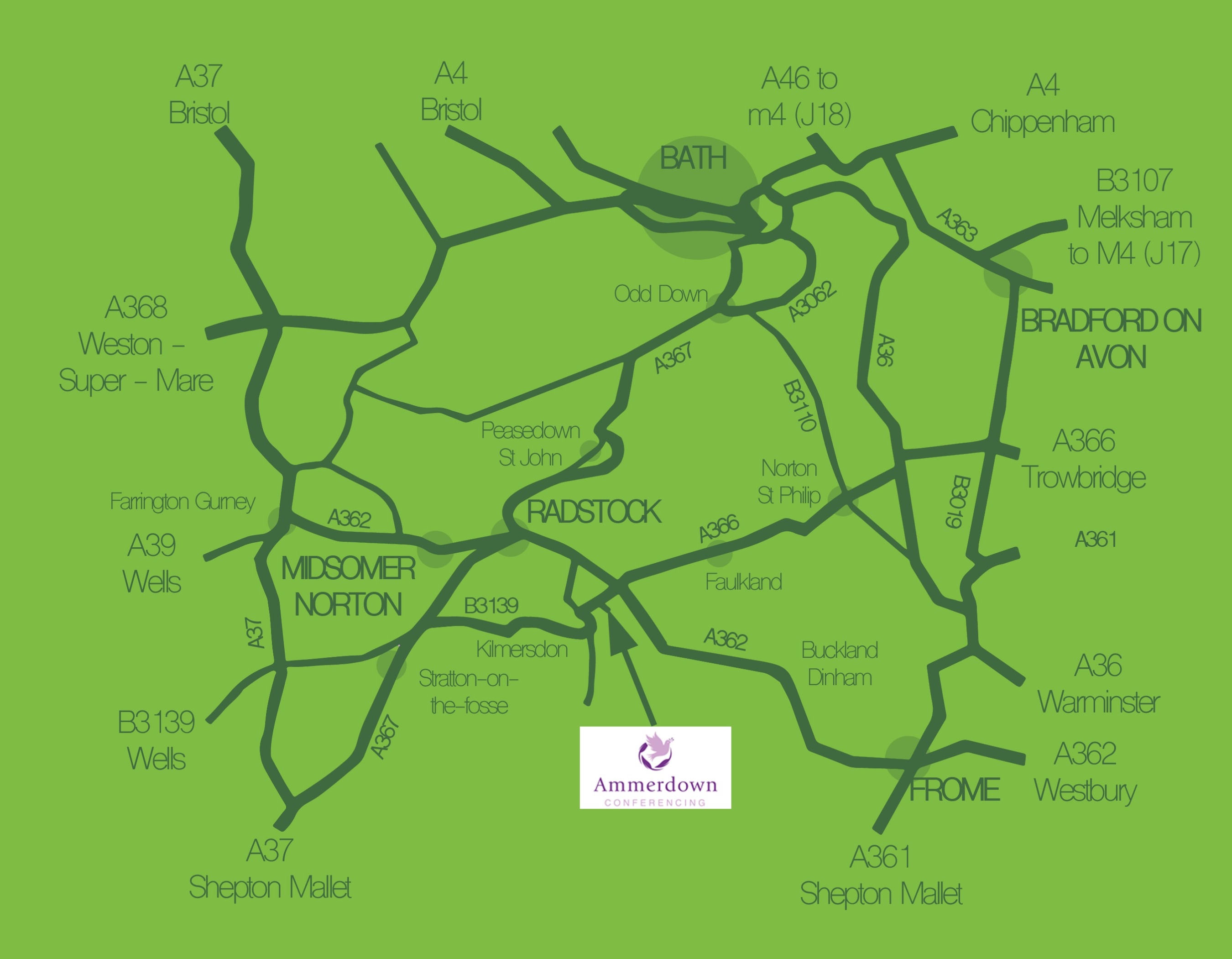 Travel Tips
Coming by Car
Our Postcode for use in Google Maps BA3 5SW.
If you are travelling via the M4 from the London direction, we suggest you avoid Bath and leave the M4 at Junction 17.
The nearest train station is Bath Spa Station Bath Spa is only 20 minutes away and has excellent connections to London and Bristol by rail or bus. From Bath station, you can take a taxi to Ammerdown, or catch a bus to Radstock  (our nearest town, two and an half miles from Ammerdown) and then get a taxi from Radstock to Ammerdown. Click here for the Trainline website!
By Bus
There are frequent buses between Bath bus station and Radstock .
There are also direct  buses between Bristol and Radstock .
By Taxi
Local Taxi services include Radstock Taxis (do not run on Sundays) (01761 417166) and Somer Taxis (01761 417 700)
By Air
The nearest airport is Bristol Airport which is about 45 minutes away by car or taxi.
To see this map you must have Javascript enabled