Skip to main content
Awakening our Natural Compassion & Wisdom - An Introduction to Tibetan Buddhism - Alison Murdoch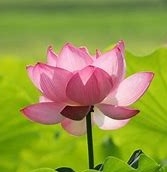 09 Apr 2022 
Saturday 9 April
9:30am for 10am - 4pm
£55
Course Code - D1522
Includes morning coffee, lunch and afternoon tea.
An unburdened mind is joy supreme –  The Seventh Dalai Lama
Taking some inspiring verses by The Seventh Dalai Lama (1708 – 1757) as our starting point, we will explore together the three principal aspects of Tibetan Buddhism. The day will include discussions, Q&A and simple contemplative practices, and is suitable for people of any faith or none. 
Alison Murdoch is the former director of Jamyang Buddhist Centre (London) and of the Foundation for Developing Compassion and Wisdom, and for many years was a regular Buddhist contributor to BBC Radio.
Please phone the centre on 01761 433709 to book.