Skip to main content
Hospitality & Sanctuary for All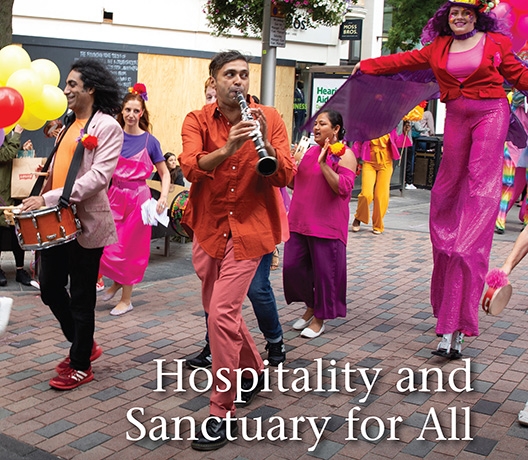 16 Oct 2023 to 18 Oct 2023 18:00 - 18:00
Inderjit Bhogal
Monday 16 - Wednesday 18 October
Please arrive by 6pm, course ends with lunch
Residential - £355 Non Residential - £233
R3823
What does it mean to offer hospitality and sanctuary to the stranger? Never has this been a more pertinent topic as a growing number of people are displaced around the world due to war, persecution, natural disasters and climate change.
Inderjit writes: My understanding of hospitality is expanded by sanctuary, a deeply spiritual concept centred on mutuality, solidarity, protection and safety. It's about shared human warmth and shelter, dwelling together without fear of oppression or harm.
Inderjit is a Methodist Minister working continuously to develop the idea of Sanctuary from the beginnings of the Sanctuary Movement when Sheffield became the first City of Sanctuary and beyond. He invites us to join him in this work.