Skip to main content
The Power of Rhythm!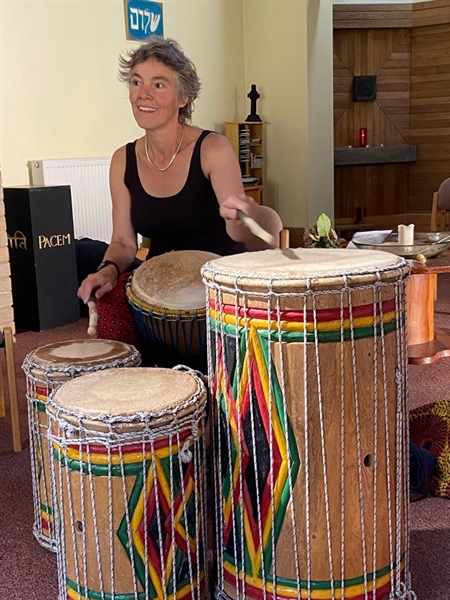 12 Sep 2022 20:00 - 21:30
Monday 12 September
8:00pm - 9:30pm
£15
Day Course - D4322
This workshop will offer participants an opportunity to make music together. We will work with our voices and bodies using drums to include some movement work. We will explore some traditional West African rhythms together and improvise some of our own rhythms as well as enjoy some singing in harmony. Eliza's aim is for people to feel replenished through the experience of drumming and singing together.
No musicality necessary!