Skip to main content
Calligraphy For All - Glorious Gothic Scripts - Josie Brown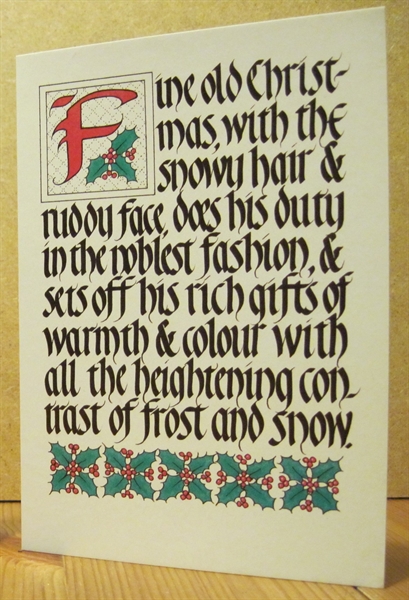 24 Oct 2022 to 28 Oct 2022 12:00 - 12:00
Monday 24 October - Friday 26 October
Please arrive by noon, course ends with lunch.
Residential Course - R1622
A week for exploring the many and varied Gothic scripts, from the historical to the contemporary.  Beginners will start with the traditional and those with experience will continue through with a script of their choice, whether cursive, Batarde, Legende or more modern versions which lend themselves to processes like printing, embossing or cut lettering, etc.  We will also experiment with Gothic-style decoration, in terms of gilded initials, traditional designs and border work – giving us the tools to create beautiful illuminated works of art.