Skip to main content
Protest, Witness and Poetry in an Age of a Pandemic - Ambrose Musiyiwa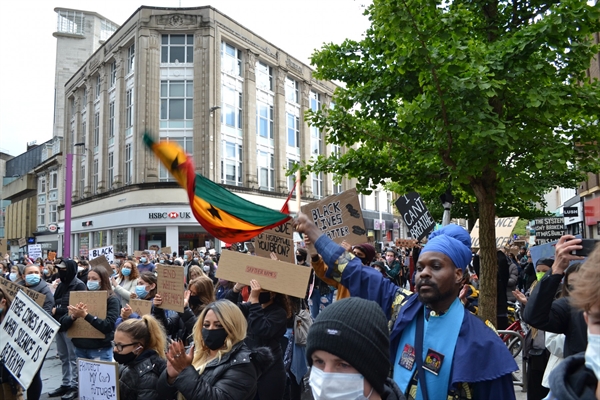 30 Oct 2021 10:00 - 16:00
Saturday 30 October
Please arrive by 10, course ends at 4pm.
Cost: Donations 
Includes morning coffee, lunch and afternoon tea.
Covid has made us more aware of the injustices in our world. In these times of racial unrest and Black Lives Matter protests, poetry offers a resource to explore the relationship between activism and connection.
Join poet and editor, Ambrose Musiyiwa, for a protest poetry workshop (in the morning), followed by readings (in the afternoon).
Participants will have the opportunity to explore poetry as a form of protest, through a series of reflections, exercises and writing prompts. In addition, participants will have the opportunity to be in conversation with the poetry and poets from the Black Lives Matter: Poems for a New World anthology (2020).
This workshop is free and for all levels and abilities – absolutely no writing experience needed. All you need is a passion for injustice and an interest in sharing your views through creativity.
This is a whole day event and participants are encouraged to sign up for the entire programme, however, you may wish to attend either the morning or afternoon sessions.
Black Lives Matter: Poems for a New World , published in November 2020, presents poems and short prose from around the world responding to Black Lives Matter.