Skip to main content
Crewelwork - Annette Bolton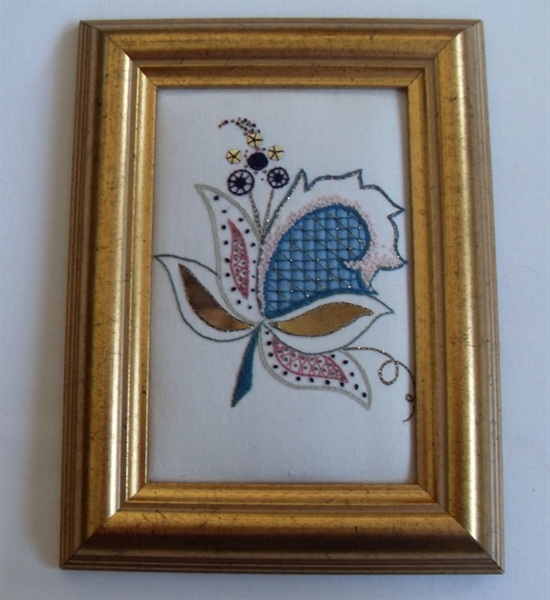 27 Sep 2021 to 30 Sep 2021 
Monday 27 September - Thursday 30 September
Please arrive by 6pm, course ends at with lunch.
Residential - £405 Non Residential £270
Residential Course R0921
Crewel embroidery began to gain popularity in England in the late sixteenth century, designs were usually free-flowing floral patterns, and mostly worked in wool threads. However, for this course we will be working the lovely Jacobean designs in fine threads and including organza fabrics to give the embroidery a fresh delicate look.
We will cover a good selection of stitches and designs, with information on other interesting techniques to try at home. This course is suitable for all abilities.
Annette Bolton has been teaching for the past 30 years, including City and Guilds in Hand Embroidery, Design and Stumpwork Embroidery. She is constantly updating her knowledge of all hand embroidery techniques, in order to keep up with current trends together with new and fresh designs. A gifted textile and Bead Artist who loves to share her art with others, and is constantly inspired by the gardens at Ammerdown, where she has been teaching for the past 7 years.