Skip to main content
Spring Stumpwork Book - Annette Bolton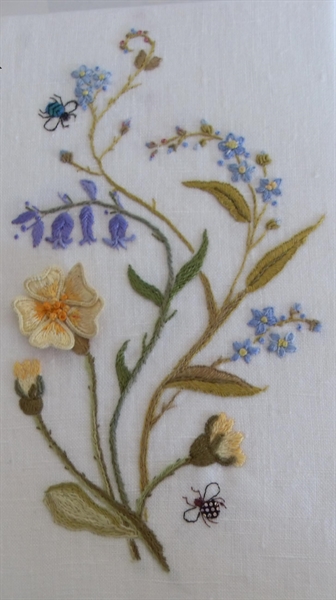 07 Jun 2021 to 10 Jun 2021 18:00
Monday 7 June - Thursday  10 June
Please arrive by 6pm, course ends with lunch.
Residential - £405 Non Residential - £270
Residential Course R0721
On this course we will be exploring the beautiful seventeenth century raised embroidery technique known as Stumpwork. You will have an opportunity to work a spring themed piece of embroidery featuring Bluebells, Primroses and Forget-me-Knots, alternatively this could be your favourite summer flowers. We will cover many of the varied hand embroidery stitches associated with this technique. This course is suitable for all abilities. 
Annette Bolton has been teaching for the past 30 years, including City and Guilds in Hand Embroidery, Design and Stumpwork Embroidery. Constantly updating her knowledge of all hand embroidery techniques, in order to keep up with current trends together with new and fresh designs.