Skip to main content
David: Shepherd Boy, Musician, King, Beloved, Parent and Man of God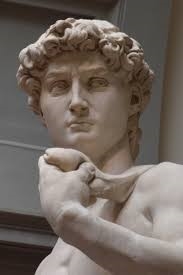 18 Aug 2023 to 20 Aug 2023 18:00 - 14:00
Rabbi Rachel Montagu and Sister Anne Lee
Friday 18 -  Sunday 20  August
Residential - £340 Non Residential - £244
Please arrive by 6pm, course ends after lunch.
R3523
David: Shepherd Boy, Musician, King, Beloved, Parent and Man of God
We constantly use David's psalms as we pray, but what do we know about the man who wrote them? Samuel and Chronicles describe many fascinating aspects of David's character and development at a time when kingship was new and and no one knew how to be a successful king. We will read the stories, and some psalms that shed light on his life and thoughts.
Rachel Montagu studied at Leo Baeck College, London and Machon Pardes, Jerusalem. She has an MA in Biblical Studies from Heythrop College and teaches Biblical Hebrew at City Lit and to private students. She has taught a number of previous courses at Ammerdown. 
Anne Lee is a Sister of Our Lady of Sion and works at the Sion Centre for Dialogue and Encounter in London. She has coordinated courses at the Centre for Biblical Formation in Jerusalem.  She has an MA in Biblical Studies from Sheffield University and teaches Biblical courses at the Centre and in parish groups.