Skip to main content
Bobbin Lace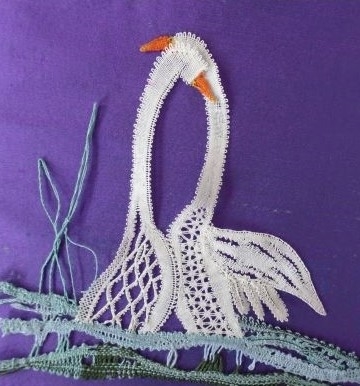 02 Oct 2023 to 08 Oct 2023 14:00 - 14:00
Pompi Parry
Monday 2 - Sunday 8 October
Residential - £ 875 Non Residential - £527
Please arrive by  2pm, course ends with lunch
R2523
BOBBIN LACE MAKING IS FUN, CREATIVE, ABSORBING AND STIMULATING ESPECIALLY WHEN LIKE-MINDED STUDENTS COME TOGETHER TO EXTEND THEIR KNOWLEDGE AND LEARN NEW SKILLS. 
Pompi Parry, a very experienced bobbin lace teacher, collector and historian loves to share her extensive knowledge of traditional laces as well as being creative and experimental using new techniques and fibres; she can  teach a wide range of laces in addition to her two specialities, her local Wiltshire Downton lace and Polychrome Blonde from Normandy in France 
The course will also include displays, possibly an outing to a local exhibition and a visit from a local bobbin maker. 
THE COURSE IS SUITABLE FOR STUDENTS OF ALL LEVELS OF EXPERIENCE INCLUDING BEGINNERS. Students are expected to discuss with Pompi what project they would like to work a month prior to the course.