Skip to main content
Become An Ammerdown Trustee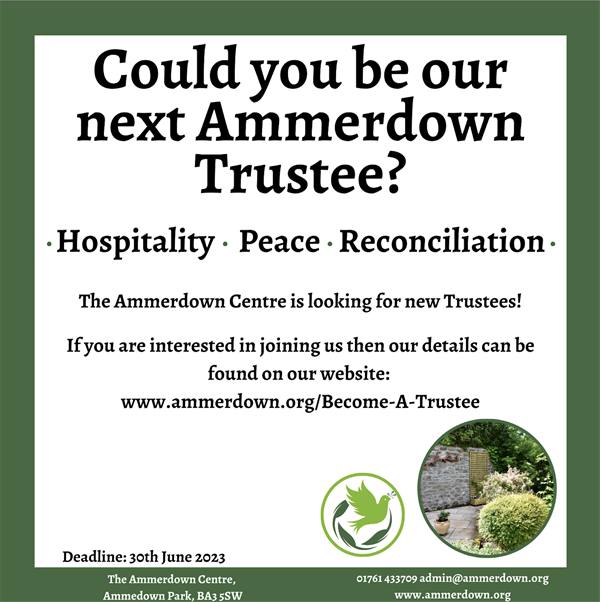 Would you like to be the Ammerdown Centre's next Trustee?
We are looking to recruit a number of trustees with specific skills who have a passion for the vision and mission of Ammerdown. If you don't have any of the specific skills to offer but resonate with our ethos, please do get in touch.
We are very happy to welcome you to visit the Centre to see our work in action. Contact christine.clinch@ammerdown.org to organise this.
If you would like to explore joining us as a trustee please feel free to contact Stuart Burgess; the Chairman, for a discussion via stuartjohnburgess0@gmail.com
We look forward to hearing from you!