Skip to main content
Calligraphy for All - Josie Brown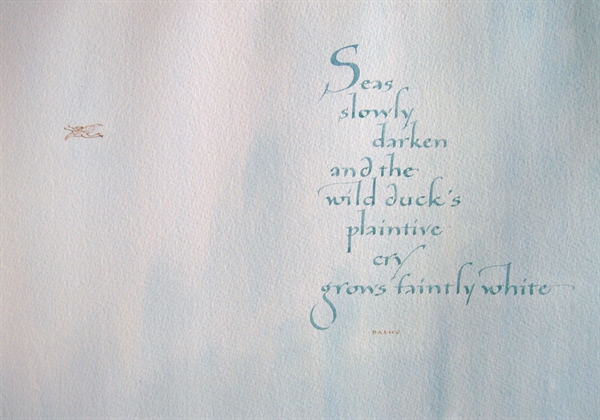 25 Oct 2021 to 29 Oct 2021 12:00
Monday 25 October – Friday 29 October
Please arrive by 12 noon, course ends with lunch.
Residential - £520 Non Residential - £350
Residential Course R0521
This course will introduce beginners to the art of writing beautifully - covering the basics of using a broad-edge pen, using colour, principles of layout and design and also backgrounds. Those with previous experience may concentrate on a new script, refine or modifying one they have covered before or using applied techniques such as embossing, gilding and decorated letters and book binding. Everyone can enjoy the therapeutic qualities of writing and producing highly personalised gifts and pieces of work whether cards, folded boxes, little books, scrolls or hangings. There may be some themed content in which to participate if wished.