Skip to main content
Touching Silence in Body and Mind - Jacqueline Evans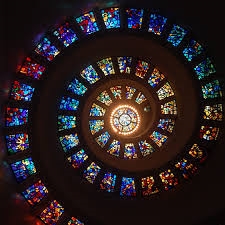 23 Aug 2021 to 26 Aug 2021 12:30
Monday 23 August - Thursday 26 August
Please arrive by 12 noon, course ends with lunch.
Residential - £425 Non Residential £285
Residential Course R2821
This retreat will follow a pattern of extended periods of Centering Prayer, interspersed with teaching sessions on Centering Prayer and experimentation with the embodying principles of the Alexander Technique. Jacqueline will be teaching techniques which help to release the physical tension associated with habitual thought patterns, and you will discover ways of touching into silence as you go about your life. Most of the time outside of sessions will be held in silence, and there will be plenty of time for private reflection.
Jacqueline Evans teaches at the Bristol Alexander School for training teachers of the Technique, and is also a trained teacher of Centering Prayer and co-founder of the Bristol Centering Prayer group.