Skip to main content
Mindfulness for Doctors - Gwen Adshead and Emma Went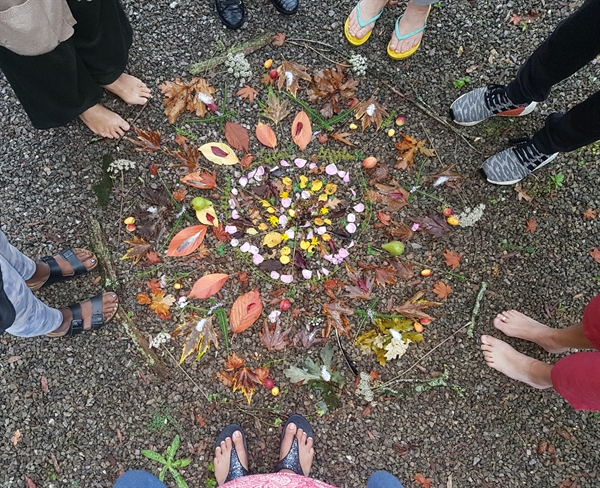 13 Aug 2021 to 15 Aug 2021 
Friday 13 August - Sunday 15 August
Please arrive by 6pm, course ends with lunch.
Residential - £260 Non Residential £175
Residential Course R2621
In this short retreat, we will use mindfulness practices to explore beginnings and endings. It has been a difficult 18 months, and we will explore how mindfulness practice can enhance our sense of connection at a time when life seems fragile.
The programme includes group discussions, mindfulness practices of various sorts and time for relaxation. The programme is suitable for those who are new to mindfulness practice or those with experience.
The feedback we get from our mindfulness retreats is always good and many people return regularly. However, it is a completely open group and new faces are always welcome. Both Emma and Gwen are doctors in psychiatric practice and mindfulness practitioners.
Gwen Adshead is a Forensic Psychiatrist and Psychotherapist. She trained in mindfulness based cognitive therapy in Oxford and has been interested in doctors' wellbeing for several years. She writes on different topics in psychiatry, especially therapy with offenders and ethics in mental health.
Emma Went, is also a Forensic Psychiatrist and Psychotherapist. She is based in Norwich where she has a private psychiatry and psychotherapy practice and provides expert opinions to the courts. Until recently she was a Consultant in Learning Disability Psychiatry based in a small private hospital in North Norfolk. She has a special interest in developmental disorders and the different understanding needed when working with atypical neurology both from a therapeutic perspective and when introducing mindfulness as a strategy for maintain a healthy mind.