Skip to main content
Enneagram Part 2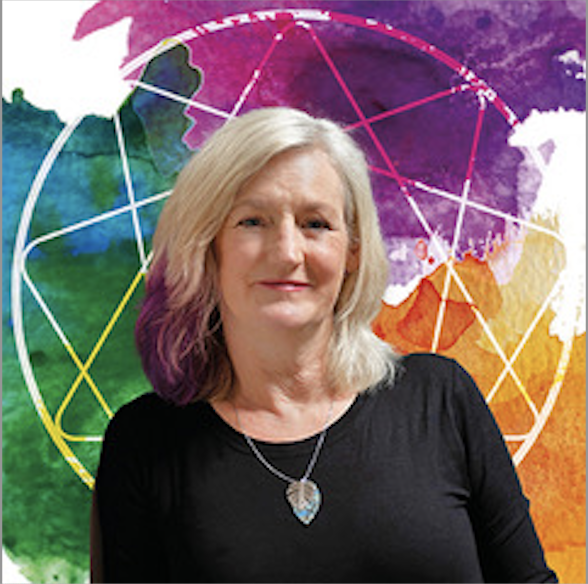 19 Jun 2023 to 21 Jun 2023 10:00 - 16:00
Helen English
Monday 19 - Wednesday 21 June
Residential - £508 Non Residential - £392
Please arrive by 10am, course ends at 4pm
R1723
Enneagram Subtleties: Instincts and Subtypes – Going Deeper  
This workshop is about The Enneagram as a living, moving map and the power of human instinct.   A powerful and primary urge for survival drives each and every one of us moment by moment, day by day, year on year.  For the most part, it is unconscious, yet it constantly determines where our energy and attention goes.  
I invite you to join a shared inquiry to help each of us feel more confident in the nature of subtypes in our personal experience and (if applicable) for our clients/teaching work too . We'll be a small group of Enneagram devotees taking time to revisit, question, explore and deepen our own understanding of Instincts and Subtypes. It's a field fraught with different theories, some quite contradictory. Where do you and I sit in all of this?  How clear are we on our own instinct patterning?  Has it changed since we last reached a conclusion?  I'm curious about what may open up in the spaciousness of shared inquiry, in a relaxed and well-held space. 
In this workshop you may: 
Meet the Enneagram in an immediate way as a living, breathing symbol 
Explore your own urge for survival, bringing it into awareness
Look at how instinct shapes your experience and choices;  past, present and future.  
Ask how the 3 instincts 'stack' for you.  Which is your lead instinct, which your most neglected (possibly repressed)?  
Get to know the 27 subtypes and surprising diversity within each point/type.  
Leave with new insight and energy for change, allowing this information to re-energise and lift you as we move into high summer

 

Nurture yourself with good company in an intimate group, relaxing into the gentle healing space Ammerdown provides.  
This is a Part 2 workshop so you will already have done a Part 1 or Introductory workshop, either at Ammerdown elsewhere. If you're wondering if it's right for you, please contact: Helen@positive-space.co.uk to talk it over. You may also be a qualified in Enneagram work; this is a good opportunity for peer-learning and profound CPD.
The Enneagram and Instincts: a little background
Have you ever wondered why despite good intentions you never quite focus on what really matters?  Why your vital energy for life and the things you most value, seems constantly to drain away?  Enneagram wisdom suggests instinct-driven patterns of thinking, feeling, sensing and being are all-powerful. But when out of awareness they seriously limit our potential. Becoming more conscious can change everything! 
Enneagram theory defines 3 primary survival instincts.  These blend with the core life energy (passion) of the 9 types to create 3 versions of each one. Known as 'subtypes' they offer a more nuanced – subtle – account of the type.  3 x 9 = 27 subtypes in total.  9 becomes 27.  
Approach 
We'll learn together in conversation, small group work and mini-lectures combined with the dynamic and embodied experience of using an Enneagram mat. Relaxing into shared stories, laughter and music will also play its part. All beautifully held by the intimate space that is Ammerdown's stone-walled 'Trevett Room'. 
We'll be learning about The Enneagram, of course, and there is much to cover.  At the same time, we'll be learning about ourselves, the nature of being human, the patterns and habits we repeat, the gifts and positive qualities we bring, the ways we show up in life and in relationship.  
CPD for Enneagram coaches & professionals
We see all too often that Subtypes and Instincts are a key reason for mis-typing, misunderstanding and potentially mis-using the Enneagram. As a former faculty member and supervisor with Enneagram Training and a regular workshop leader in other settings, this is apparent time and again.  Hence the decision to run this workshop now.  It's so important to appreciate how Instincts operate and how the subtype descriptions are vital to a full and rounded understanding of The Enneagram.  If you're EPTP trained you'll have covered the material at least once, but it's so rich – and in many ways so elusive – it's important to revisit as we ourselves also move and change.  
About Helen English     
Helen is a life coach and facilitator with deep experience in helping people live well and thrive; in personal, family, work, team and spiritual settings.  A co-founder of Enneagram Alive and a core faculty member with 'Enneagram Training', offering Narrative Tradition Enneagram professional qualifications in the UK, she holds a Cambridge MA, an MSc in Consulting & Change, Chartered MCIPD, Certified Integral Coach and IEA Professional Membership.  
About The Enneagram
The Enneagram is an ancient symbol found in sacred geometry (see Enneagram Alive  for more information). An ever-moving map of connection, flow and change. The philosopher Gurdjieff said it could give insight into anything we might hope to understand. Today, The Enneagram is best-known as an astonishingly accurate map of human experience: personality, identity and relationship. 
The Enneagram symbol shows nine ways of being, nine essential qualities that shape our feelings, thoughts and actions. It's a map where action, psychology and spirit are clearly drawn yet inseparable. We each have a point on this map [also named a type or home base] that is ours for life. Each point has a strong energetic drive and distinct, positive spiritual quality that drives our greatest longing and our keenest disappointment. It's where we may shine in the world and in relationship. We may not see these qualities in ourselves, while others see them clearly. So the symbol shows nine ways we lose sight of who we really are and how we may get back on track. How to connect more truly with our own essence, with people, place, spirit and life's full potential. 
Wondering if it's right for you?  Contact Helen by email: Helen@positive-space.co.uk