Skip to main content
Welcome to Ammerdown
A Prayer on the death of Her Majesty the Queen
Gracious God
We give thanks for the life of your servant
Queen Elizabeth
For her faith and dedication to duty.
We pray for the Royal Family 
as they mourn her loss
May they find comfort in your presence  
Bless our nation as we mourn her death
And may her example continue to inspire us;
Through Jesus Christ our Lord
Amen
Shared by an Ammerdown Guest.
Ammerdown gives thanks to God for the life of Her Majesty the Queen. We think especially of the way she embraced people of all faiths and none and celebrated the diversity of the peoples of the world. May we be inspired by her life of integrity, loyalty and service to others. May Her Majesty the Queen rest in peace.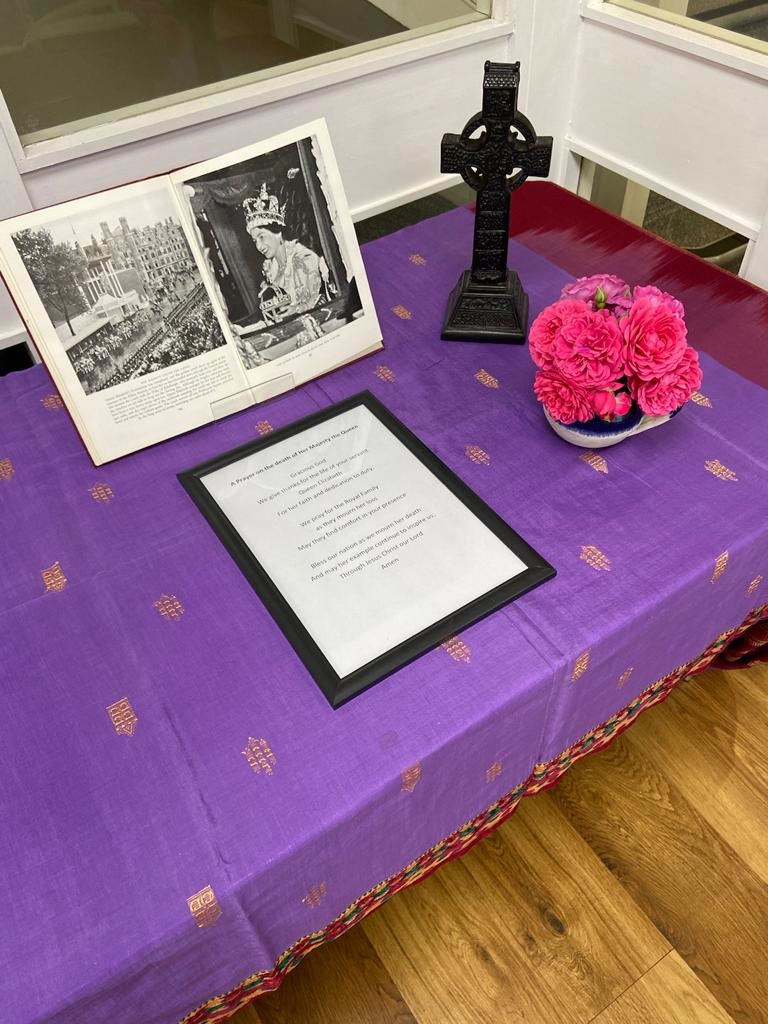 Welcome to our sanctuary of peace, set in the heart of beautiful Somerset countryside, just 12 miles south of Bath and 16 miles from Bristol. Offering our guests space and time away from the hustle and bustle of everyday life, our retreat centre nestles in the grounds of Ammerdown Park, where our guests can relax in the garden or wander further afield through woodland and open countryside. With home cooked food, forty bedrooms and fully equipped meeting rooms, we are an ideal venue for people to meet together or enjoy an individual stay.
We request that you do not come to Ammerdown if you have, within the last five days, tested positive for COVID or if you have COVID symptoms. Conference rooms will continue to be well ventilated (so please bring an extra layer to wear) and we encourage you to use the hand sanitiser provided. You are welcome to wear a face mask. 
Thank you for helping us to keep everyone safe.
Carols by Candlelight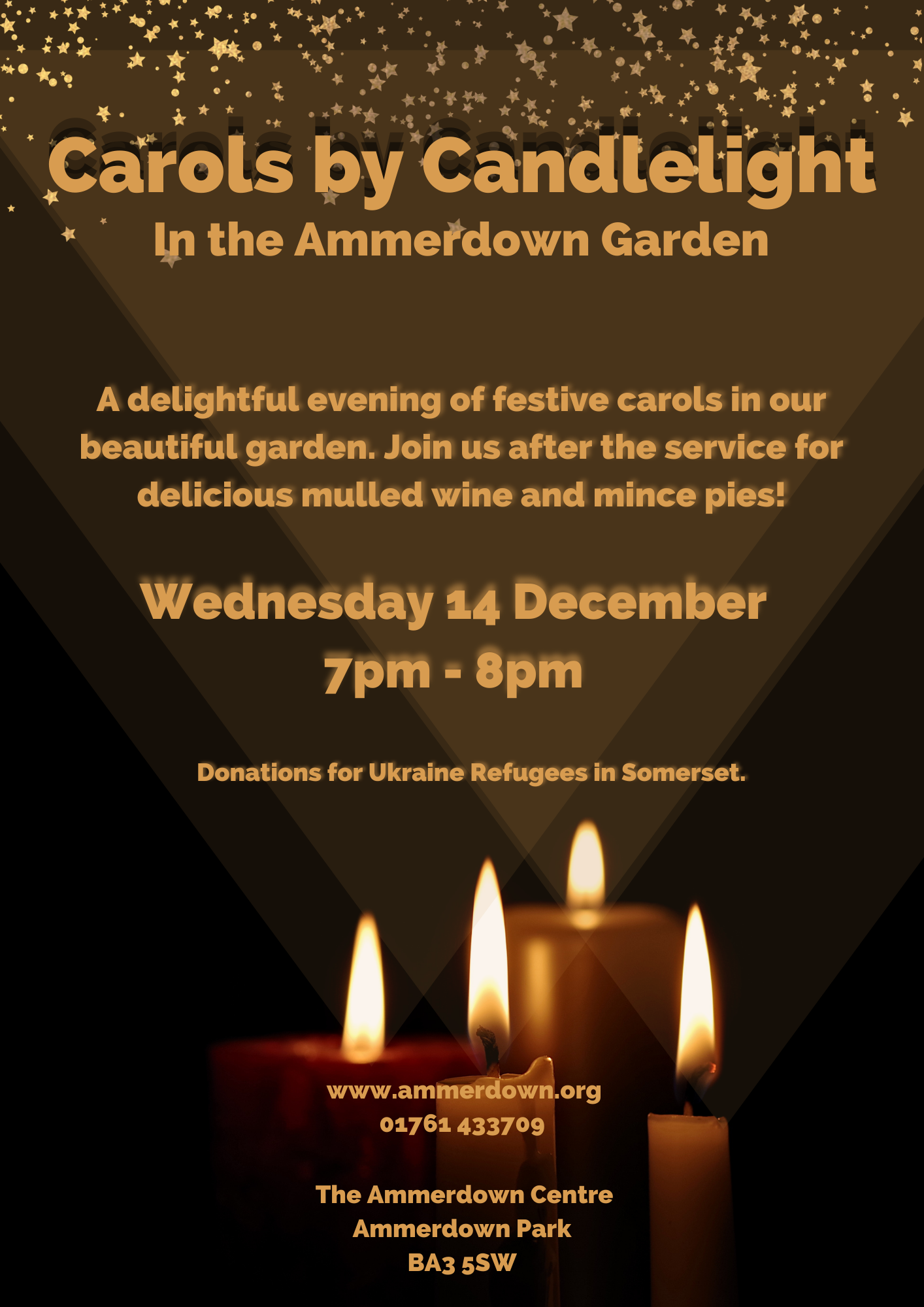 Ammerdown Christmas Meals 2022