Skip to main content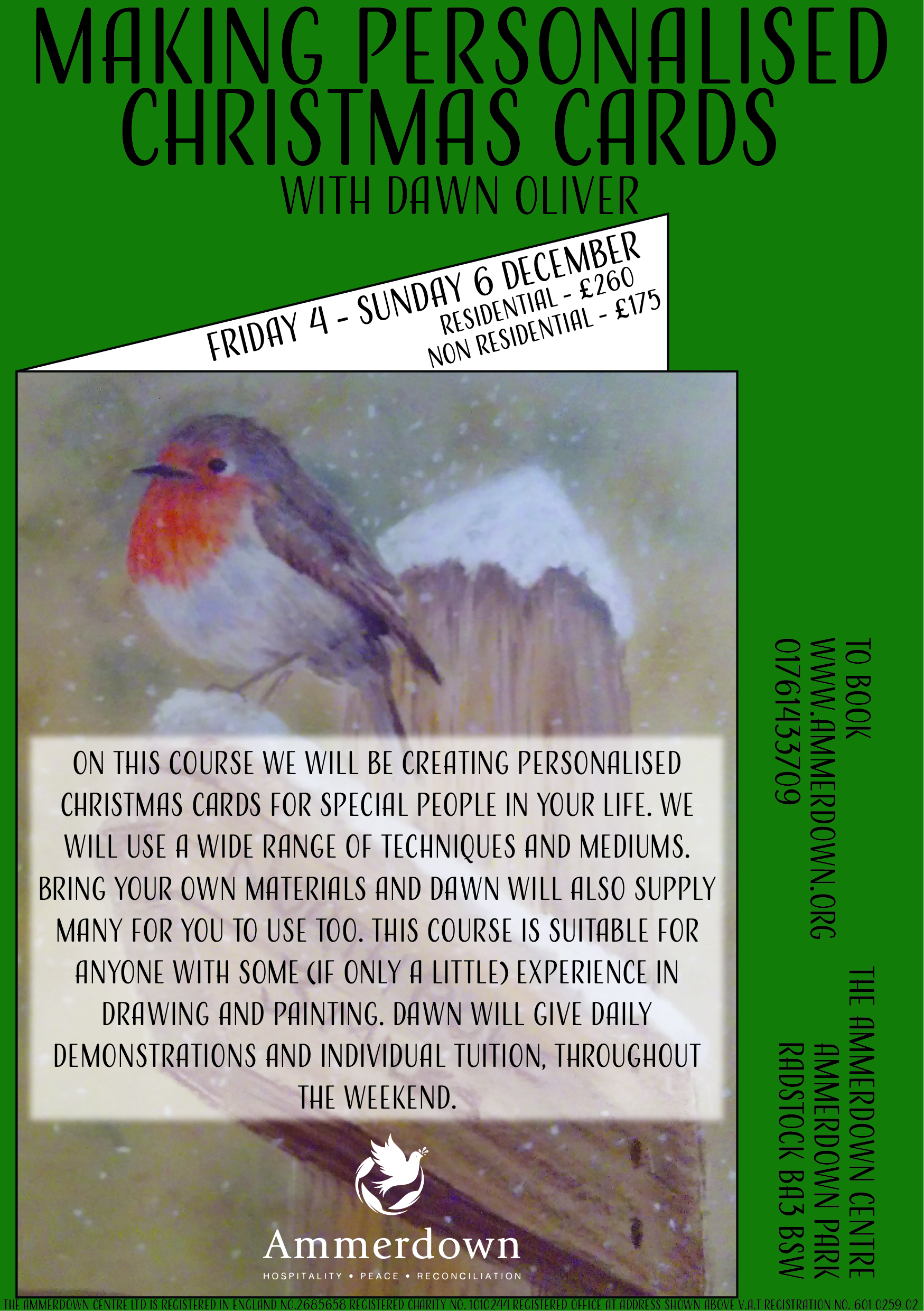 With Dawn Oliver
Friday 4 - Sunday 6 December
Residential - £260
Non Residential - £175
On this course we will be creating personalised Christmas cards for special people in your life. We will use a wide range of techniques and mediums. 
Bring your own materials and Dawn will also supply many for you to use too. 
This course is suitable for anyone with some (if only a little) experience in drawing a painting. Dawn will give you gaily demonstrations and individual tuition, throughout the weekend.