Skip to main content
Silver Jewellery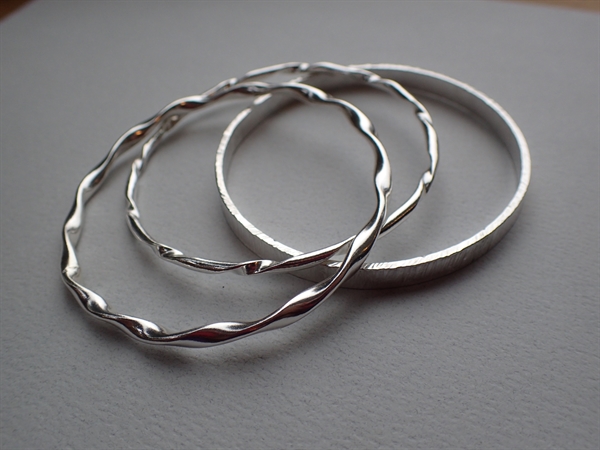 20 Nov 2023 to 22 Nov 2023 12:00 - 14:00
Pauline Payne
Monday 20 - Wednesday 22 November
Residential - £358 Non Residential - £242
Please arrive by 12 noon, course ends with lunch
R3123
An opportunity to learn traditional silversmithing techniques in a small class (maximum 8 students) so that you can develop your own ideas into beautiful pieces of jewellery.  Suitable for complete beginners and a great opportunity for participants who wish to practise and extend any previously learnt skills, at their own pace.  Beginners will start by making a silver band ring and with a simple approach to design, progress by choosing to make other items such as pendants, earrings, cufflinks, brooches and bangles.  You will be surprised at the standard of work that can be achieved.  There will be an additional fee for the silver used and will depend on how much you make and the size of the pieces but to give you an idea of costs: 
A 6mm wide band ring will be about £5
A medium sized pendant approximately £6
Earrings from £2.50
Twisted or plain bangles £10 - £25 depending on wire thickness 
There is also a £5 cover charge to pay for all consumables such as saw blades and gas.