Skip to main content
Cross-Structure Bindings for Calligraphy or Journals - Josie Brown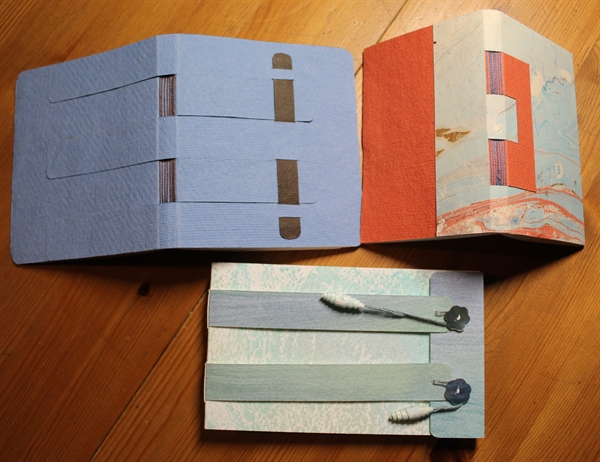 13 Jun 2022 to 16 Jun 2022 12:00 - 12:00
Monday 13 June - Thursday 16 June
Please arrive by noon, course ends with lunch.
R - £460 NR - £310
Residential Course - R1522
An opportunity to learn how to bind interesting and attractive cross-structure books which use two separate papers or fabric for the covers.  We'll explore the inclusion of fold-outs, pockets and windows, then paint, laminate or decorate the cover material and try out a number of ingenious fastenings.  We'll also consider the design of manuscript pages, investigating different mediums and techniques suitable to be used inside the books, as well as refine a script for writing inside.
Please phone the centre on 01761 433709 to book.